November 20, 2014

CRIF High Mark Provided Industry insights for lenders to microfinance sector at the 9th Lender Forum in Mumbai

November 14, 2014

CRIF High Mark in collaboration with Indian Banks' Association delivered an event for financial institution in Mumbai

December 9, 2014

High CoC compliance in PSIG states finds CRIF High Mark & DFID in a microfinance outreach study

A study conducted on Microfinance Outreach in 4 PSIG (Poorest States Inclusive Growth) States of UP, Bihar, MP and Odisha by CRIF High Mark, DFID and SIDBI highlights a high degree of compliance to Code of Conduct (CoC) guidelines as laid out by the MALEGAM committee (RBI microfinance guidelines), barring few hotspot locations such as Indore etc. Mr. Subhrangshu Chattopadhyay – CP, CRIF High Mark presented this study to SIDBI's Lenders forum at Mumbai on 19th Nov 2014 and subsequently to a larger forum at Inclusive India Finance Summit 2014 in New Delhi.

June 30, 2014

CERSAI - Crif High Mark - Memorandum of Understanding

Central Registry of Securitization Asset Reconstruction and Security Interest of India (CERSAI) and High Mark Credit Information Services Private Limited (High Mark) today signed a Memorandum of Understanding (MoU). The new co-operation between both the organizations will enable them to work closely to offer greater value and comprehensive access to credit and mortgage information to credit institutions and consumers.

June 30, 2014

CRIF acquires majority stake in High Mark Credit Information Services

High Mark Credit Information Services Pvt. Ltd. (High Mark), a leading Credit Information Company licensed by the Reserve Bank of India (RBI), announced the acquisition of majority stake by CRIF, a well-known global company providing credit information services, decision support and software solutions. Larry Howell is the Chairman of the newly constituted board and Kalpana Pandey continues to be the CEO and Managing Director.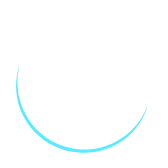 ---