CERSAI - Crif High Mark - Memorandum of Understanding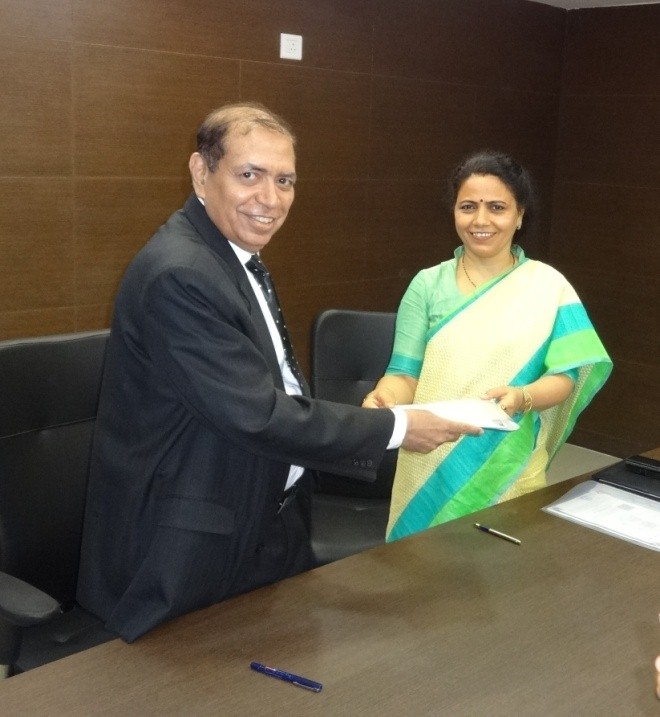 The MoU was signed by Shri.A.K.Ralhan, Dy. Registrar and Chief Operating Officer, CERSAI and Smt.Kalpana Pandey, MD & CEO, High Mark.
Shri A.K.Ralhan, Dy.Registrar and Chief Operating Officer, Central Registry said "This MOU will mark the beginning of a very valuable partnership between CERSAI and High Mark. Between the two agencies, a host of information will be made available to the lending industry, both in respect of security status as well as credit profile status of the borrowers. The two together will act as a strong risk mitigant for the lending industry and enhance their confidence. In turn this will result in more informed decisions and efficient pricing.".
Smt Kalpana Pandey, CEO & MD, High Mark said "It gives us great pleasure to have a reputed government organization like CERSAI repose faith in High Mark. High Mark has played a crucial role in driving robust credit growth and drive credit penetration, including hitherto under penetrated sections in the country, such as micro entrepreneurs. We look forward to working with CERSAI & being able to offer to banks and financial institutions better credit risk management solutions by combining information from the rich database of CERSAI & High Mark." With this MoU, CERSAI is now linked to all four credit bureaus of the Co.