Credit Score & Report in India
A credit score is a three-digit number which gives a bank or a lender a sense of the consumer's or business's creditworthiness i.e. whether the borrower has been repaying the dues regularly or not. If the credit score is good, then the lender understands that the borrower has used loans or credit cards in the past and has repaid all the dues properly and regularly. This makes the lender comfortable to approve the application for a loan or credit card.
Checking your Credit Report regularly can help you make good financial decisions and improve your chances of loan approval. Check your Credit Score and Credit Report from CRIF anytime by clicking here. If you wish to check only your credit report, CLICK HERE
In India, the credit score ranges between 300–900. 300 is the lowest score indicating riskier customer for a bank and 900 is the highest score indicating the best possible customer for a bank. A score above 700 is generally considered good.
Did you know you can access a free copy of your credit report from each of the four major credit bureaus once a year? Check your FULL FREE ANNUAL CREDIT REPORT from CRIF today!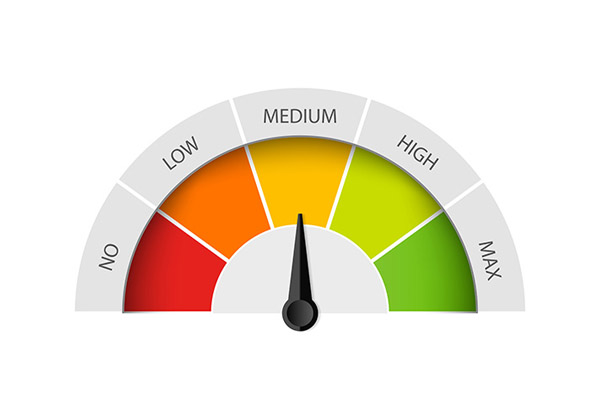 Now get your FREE Credit Information Report in below easy steps !
Personal Credit Score
Business Credit Score
Personal credit score is the measure of any individual's financial health.
Business Credit Score is the measure of the company's creditworthiness.
Consist of 5 major components:
Payment history, Amounts owned, Length of credit History, Credit Mix and New Credit
Consists of:
About Business, Credit Score, Loan History, Past Searches a
Click to know more
Click to know more
Personal Score Vs Business Credit Score
Now that we have unpacked the basics of credit score, lets us focus on the differences between business and personal credit scores. There are many similarities between them, for example, the way both the scores are built is essentially the same: pay EMI's and card dues on time. However, there are some key differences that distinguish them apart.
LEARN ABOUT CREDIT REPORTS AND SCORES
How do I find out what my credit scores are?
CRIF Highmark is one of the four RBI authorized credit bureaus in India which provide personal and business credit scores. CRIF Scores have become the most trusted indicator for prudent decision making by credit grantors. Banks / financial institutions obtain an abridged credit report and CRIF Score by making an enquiry on your profile/business while evaluating your loan application. You can get both your Personal Credit Score and Business Credit Score by applying directly on our website.
ABOUT CRIF