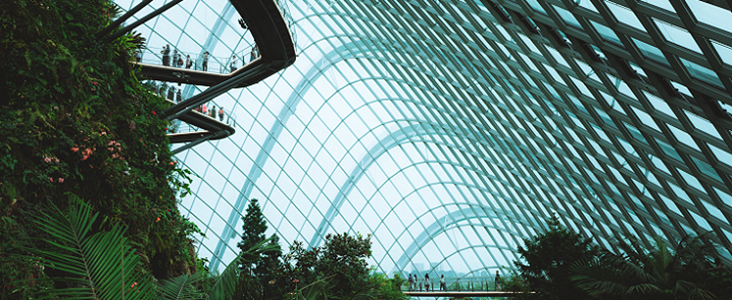 Solutions you can count on
The expanse of our products is as varied as your needs. Right from information based products like credit bureau information, business information market insights, direct to consumer reports to Analytics services such as bespoke score cards, behavioral scorecards, risk consulting; or be solutions for end-to-end credit management, data connector, deduping, business rules management, our product offerings have it all.

Credit Bureau Information
Business Information
Identification and Anti-Fraud services

Expert and Statistical Approaches to support needs in risk management, marketing and decisioning - Behavioral Scorecards, Predictive Analytics, Advanced Analytics and Risk Consulting

Software platforms to support Business Rules and Decision Management, Loan Origination, Collections Management, Deduplication and External Data Connections
---
Analytics
Predictive Analytics & Scorecards
CRIF has developed numerous scorecards, including Bureau scoring models, in over 40 countries which are used to make over half a billion of score calculations and decisions every year around the world. CRIF leverages data, proven methodologies, and expertise to offer a complete range of powerful predictive analytics models that balance and unify decisions within and across each stage of the customer relationship in consumer and business segments. Whether you are new to analytics and scoring models or you want to enhance your existing decision-making tools CRIF can help.
---
Solutions
Deduplication Platform
If you are struggling to merge different relationships of one customer under one unique customer ID, OneIdentii is the solution for you. The solution offers a unified, powerful and scalable platform for all your deduplication needs. It is built using fuzzy but robust deduplication algorithms which can work on millions of customer data points to match and merge records with a very high degree of accuracy. The capability has been over years put to test by leading commercial banks, NBFCs, Insurance companies, telecommunications companies, and micro-finance institutions across the country.
External Data Connector
In today's world, the challenge is no longer data unavailability, but rather accessing the multiple data sources that are out there, in a logical sequence, and being able to compile the result. BureauLink offers a customizable and scalable connectivity tool that allows institutions to access multiple data sources including all credit bureaus, external KYC databases based on logical flows. It is an off-the-shelf solution which can seamlessly integrate with your LOS or LMS. A pioneer in this space, BureauLink is perhaps the most installed platform of this kind in India.
Sicurnet
Internet provides endless opportunities to connect with the world. However, there are chances of your data being compromised and misused. Hence, it is important to take measures to be safe online. Sicurnet helps reduce these risks and have a complete peace of mind. Sicurnet constantly monitors your personal and financial data online and sends an alert in case your data is exposed to high risk environment along with an advice on how to protect yourself from possible fraud.
[Sicurnet services are provided by CRIF Solutions Pvt Ltd]
Know more
---
Business Rules and Decision Management
StrategyOne puts the business team in the driver's seat to quickly and easily implement, test, monitor and change business rules, policies, credit scores, calculations, and entire decision processes without coding. It is a complete business rules management platform and decision scoring engine that enables you to identify the right targets, increase customer loyalty, boost sales and margins, manage risk, and implement policies.


[Business Rules and Decision Management services are provided by CRIF Solutions Pvt Ltd]
Know more
Loan Origination
CreditFlow is a flexible and innovative business process management (BPM) suite built specifically for credit processes like customer onboarding and loan origination. CreditFlow automates the end-to-end process, from data capture to approval and booking, orchestrating manual activities with workflow and document management, connecting participants and integrating all systems involved to meet your credit process needs.


[Loan Origination services are provided by CRIF Solutions Pvt Ltd]
Collections Management
CRIF's Collections solution allows lenders and other players to collect more with less in a smarter, easier way. This is done through a more effective management of accounts in arrears, using a structured definition of tasks, assignments & policies, and constant enforcement and monitoring which is automated and efficient. It helps in reducing time-to-action and thus time-to-recovery, optimizing resources, and better control over the entire process.
[Collections Management services are provided by CRIF Solutions Pvt Ltd]
Know more