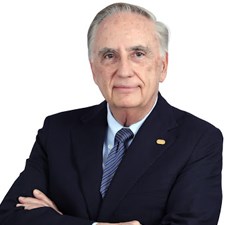 Larry Howell
Chairman, CRIF High Mark 
Larry Howell, currently also Chairman of CRIF Corporation, has over 40 years of association with Global Credit Bureau industry. He has previously worked with TransUnion, a USA based credit bureau, for 35 years and led expansion of its businesses in Asia, Europe, Mexico and other countries throughout the world. He was also instrumental in setting up of India's first credit bureau (CIBIL) and served as its Director for many years. He was Vice President & General Manager of the New York Credit Bureau and has directly managed bureaus in other major cities in the United States. He has also been the Managing Director of bureaus in Mexico & Canada, Chairman for the largest credit bureau in South Africa & Hong Kong and Director for bureaus in many emerging markets such as Czech Republic, Russia, India, Italy, Thailand etc. Larry now lives in Bologna, Italy.
SANJEET DAWAR
Managing Director, CRIF High Mark
Sanjeet Dawar is the Managing Director at CRIF High Mark. He is responsible for managing the overall operations of the company. With his 25 plus years of valuable experience in retail assets and liability product sales, Sanjeet brings with him ample knowledge and insights into the finance sector. His domain expertise lies in strategizing and establishing both front-end and back-end processes. He also specializes in consumer financial services and is a start-up specialist
Sanjeet is dedicated to implementing best-in-class processes and policies to create long-term value for the clients of CRIF High Mark. Prior to joining CRIF High Mark, Sanjeet has worked with noteworthy names in the BFSI segment such as Fullerton India Credit Company Ltd., TATA Capital Ltd, and HDFC Bank Ltd.
He holds a master's degree in Marketing and Management of International Business from South Gujarat University.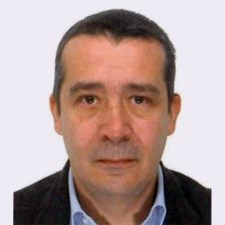 Lamberto Barbieri
Director
Lamberto Barbieri, based at Bologna Italy, is CRIF Managing Director of Strategic Business Center Consumer, Services and Delivery to develop and grow the global offering of CRIF.
He joined the CRIF Group as Business Analyst of CRIF Credit Bureau in June 1998, to guide the development of the Credit Bureau Solution for the Italian Market. In 2001 he was appointed as Director of Credit Bureau Department for Domestic and International Market. He drove several Credit Bureau projects all over the world (Czech Republic, Slovak Republic, Bangladesh, Indonesia, Tajikistan, etc.). In 2009 Lamberto has been appointed as Director in Credit Information Bureau of Tajikistan "CIBT" LLC; in 2010 has been appointed as Director of CRIF CORPORATION (Philippine), and in 2011 Commissioner in PT CRIF Indonesia. In 2012 Lamberto has been appointed as Director in CRIF NM Credit Assure Limited Jamaica. From 2015 to 2021 was the CRIF ASIA Managing Director to develop and grow the presence of CRIF Group in the Region.
Before joining CRIF, from 1988 to 1998, Lamberto had a career in the Italian Insurance Industry (Universo Assicurazioni Bologna) covering several different roles. He holds a Diploma, Scientific High School: N. Copernico, Bologna, Italy.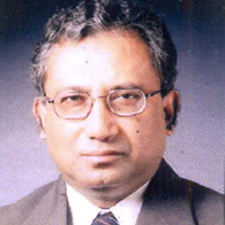 Supriyo Chaudhuri
Director
Supriyo Kumar Chaudhuri retired as Chief General Manager (CGM) in 2014 from the State Bank of India (SBI) after more that 30+ years of service across various roles.
He began his banking career as a Probationary Officer in SBI in 1977. He was the Chief Manager of SBI's La Martiniere Branch, Calcutta, in 1995, the bank's first branch to be fully computerized in Eastern India. He also set up and headed the bank's Commercial Branch in Siliguri, covering the whole of North Bengal and Sikkim. As Deputy General Manager of Visakhapatnam module covering four districts of Coastal Andhra Pradesh, he led the Bank to a position of eminence in all parameters. He has been General Manager of critical networks of the Bank in North East India, Orissa and Chandigarh covering a large number of Branches in very difficult terrains. The States covered were Nagaland, Mizoram, Tripura, Meghalaya, Manipur, Haryana, Himachal Pradesh and Jammu and Kashmir. He was also General Manager of the Mid Corporate group in Kolkata, which handles large and medium Corporate accounts. Owing to his vast experience he was appointed as Chief General Manager of Credit Policy and Procedures Department of the SBI in 2012.
He holds a Bachelor's degree with Honours in Economics from Presidency College, Kolkata and Masters in Economics from Calcutta University and Post Graduate Diploma in Business Management from Indian Institute of Management, Kolkata. He has also completed an Executive Development Programme at the University of Virginia, USA.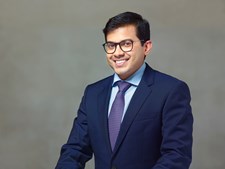 Eapen Alexander
Director
Eapen Alexander heads the Housing Finance and Vehicle Finance verticals of The Muthoot Group. He plans to expand and leverage the Group's brand and infrastructure into new product lines. Based in Mumbai, he holds an MBA from Duke University - USA, an MSc. in International Political Economy from London School of Economics and a B.A. Economics (Honours) degree from St. Xavier's College, Mumbai.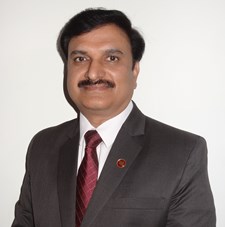 SANJEEVAN NIKHAR
Director
Mr. Sanjeevan Nikhar is Chief General Manager at Punjab National Bank. He has rich banking experience of over 28 years and carries extensive branch experience of various sizes and geographies also working in different administrative offices. As General Manager in the erstwhile Oriental Bank of Commerce, he has headed the Stressed Asset and Management Department, Credit Monitoring & Review Department and Service Department. As DGM he has headed Large Corporate Credit Branch, Metro Branches and Semi-urban branches. Post amalgamation of Oriental Bank of Commerce into Punjab National Bank, he has headed Hyderabad Zone, HO verticals i.e., Inspection & Audit Division, Credit Review & Monitoring.
Mr. Nikhar carries with him credit appraisal skills including project funding & working capital funding along with Credit Monitoring and Audit. He is a Postgraduate in Science (M.Sc.), MBA (Banking & Finance) and a Certified Associate from Indian Institute of Bankers (CAIIB).