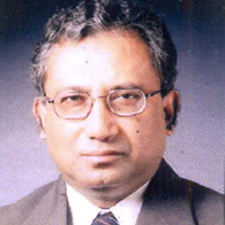 Supriyo Chaudhuri
Director
Supriyo Kumar Chaudhuri retired as Chief General Manager (CGM) in 2014 from the State Bank of India (SBI) after more that 30+ years of service across various roles.
He began his banking career as a Probationary Officer in SBI in 1977. He was the Chief Manager of SBI's La Martiniere Branch, Calcutta, in 1995, the bank's first branch to be fully computerized in Eastern India. He also set up and headed the bank's Commercial Branch in Siliguri, covering the whole of North Bengal and Sikkim. As Deputy General Manager of Visakhapatnam module covering four districts of Coastal Andhra Pradesh, he led the Bank to a position of eminence in all parameters. He has been General Manager of critical networks of the Bank in North East India, Orissa and Chandigarh covering a large number of Branches in very difficult terrains. The States covered were Nagaland, Mizoram, Tripura, Meghalaya, Manipur, Haryana, Himachal Pradesh and Jammu and Kashmir. He was also General Manager of the Mid Corporate group in Kolkata, which handles large and medium Corporate accounts. Owing to his vast experience he was appointed as Chief General Manager of Credit Policy and Procedures Department of the SBI in 2012.
He holds a Bachelor's degree with Honours in Economics from Presidency College, Kolkata and Masters in Economics from Calcutta University and Post Graduate Diploma in Business Management from Indian Institute of Management, Kolkata. He has also completed an Executive Development Programme at the University of Virginia, USA.