Credit Information
Select customers that are right for you
Assess and qualify right customers and lend reliably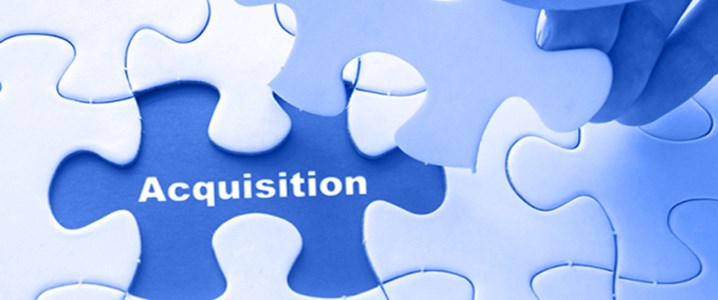 Credit Information – Credit Reports and Credit Scores
Know more about applicant before approving a loan using CRIF's comprehensive credit bureau reports and manage risks early. The reports come with a Credit Score, a statistical score in the RBI recommended range of 300-900, which enables automating decisions. The reports are available for Consumer (Individuals), Commercial (Non-Individuals) and Microfinance segment of applicants.

Consumer Credit Report and Score
CRIF High Mark's Consumer Credit Report provides a 360 degree view into the credit history of an individual from over billion data records from all banks, NBFCs, HFCs, Microfinance institutions, Cooperative and Rural banks across India. We cover individuals from all strata of our society and all parts of our country – including the rural India. Our advanced algorithms are proven to work even in absence of objective identifiers such as PAN, Aadhaar, still bringing out a complete and accurate view of the individual.  The industry leading acceptance rate of contributed data gives you search against most complete database. A very quick refresh cycle of our data and a real-time search rather than a previously prepared report ensures that you get most updated information and almost real-time data on the credit report.

Consumer Credit Score PERFORM has been developed by CRIF's global experts who have delivered scores which support over 500 million decisions every year. PERFORM Score helps loan officers to easily segregate applications and prioritize them for further actions. The score provides predictive power to users on the consumer's behavior and predicts the probability of 90+ default on one of the credit lines in next 12 months.  Effective use of Credit Score is known to help you better mitigate risks and improve profitability of your loan portfolios in addition to enabling you with automation of processes for improved productivity and reduced approval times.

Commercial Credit Report and Score
CRIF High Mark's Commercial Credit Report is a comprehensive document providing credit history of all borrowings of a business entity such as a public limited company, private limited company, partnership firm, proprietorships etc. The borrowings could be term loans, working capital finance, overdrafts, non-funded facilities etc taken from banks, NBFCs and other lenders. Whenever you inquire, we carry out a combination of robust and fuzzy search algorithms on the commercial entity against millions of records in our database to identify the borrower uniquely and accurately.

In addition to the details of active and closed credit facilities availed by this borrower, the report comes with a summary section, intuitively designed with inputs from the leading practitioners, to ease quick read of the report which otherwise may take hours to scan because of hundreds of pages of details.

CRIF Commercial Report provides an numerical overview of the commercial borrower's profile through Commercial Credit Score, a first in India. This statistically developed credit score is on a scale of 300-900, as prescribed by the RBI, with 900 indicating the lowest risk profile. This score is designed to predict probability of default within next 12 months by the prospective commercial borrower.

Our Commercial Reports are available as a real-time service to our member institutions through either our member portal (HUB) or an API. You can also inquire upon and get combined report of the business entity and its promoters through our unified and easy-search option.

Microfinance Credit Report
Microfinance Credit Report, in its third generation after its introduction in March 2011, provides detailed track record of all group loans taken by individual from lenders such as Microfinance Institutions (MFIs), NBFCs and Banks. The report presents loans by the lender name and a crisp summary to help users comply with the industry code of conduct, obviating a need to go through the complete report.  Our reports reflect very recent and more complete information because of weekly data sharing with all leading lenders, higher data acceptance rates and a shorter refresh cycle.

CRIF High Mark pioneered setup of Credit Bureau for Microfinance Borrowers and launched India's first Microfinance database in March 2011. The database has now grown to be the world's largest microfinance database with over 80 million borrowers. Microfinance Credit Reports are also generated using our advanced Identity Resolution engine awarded for its unique searching and matching algorithm. This engine has worked effectively even with very challenging customer data of this segment to provide quite accurate reports with industry-leading hit rate.

CRIF's Microfinance Credit Report can be accessed by users through our Member Portal (HUB) as a single report or even in batches of a few thousand cases. Most leading institutions now access this report real-time in API mode giving instant decisions even to this segment of customers.