Identification & Anti-Fraud services
Check PAN and Aadhaar for your customers - Improve KYC compliance and reduce frauds!
IDENCHECK allows you and your branches to verify KYC details of your customers against many Government databases at a click of a button.
IDENCHECK is designed to enhance your existing KYC verification processes by providing digital capabilities to check against Government and other public databases. This can be used while on-boarding a customer through any channel for any product. What you get is a KYC report with details and a KYC Confidence Score for easy interpretation of the result. 

What you can check - PAN, Aadhar, Voter's ID, Date of Birth, E-Mail ID, Stability of address provided in the application.
IDENCHECK Benefits that leading Banks and NBFCs already experience:
Save time and reduce errors through system-based checks.
Improved KYC Compliance through a simple process.
Higher control and accountability as report history is maintained.
Minimize cases of Identity Frauds.
To know more write to us at csu@crifhighmark.com
Empower Yourself against Application Fraud with Sherlock Lending
Equipped to handle the evolving challenges in application fraud

The fraud landscape in India is evolving. With changing business environment and rapid adoption of technology, Financial institutions are facing rising incidents of fraud. Lenders are fighting with fraudsters on multiple fronts like falsified or manipulated personal information such as name, identity, addresses, etc.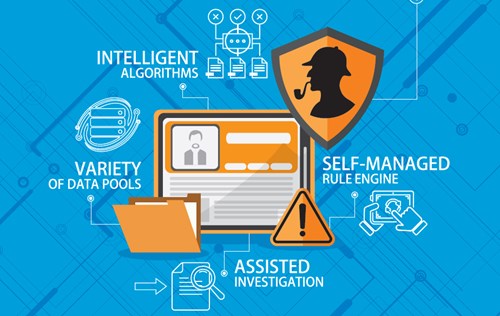 How do you BENEFIT from Sherlock?
Better detection of fraud attempts -

 

Control fraud rates better
Lower review time for suspicious cases - 

 

More Relevant cases for review
Minimum friction for the genuine customer - 

 

Customer first approach
Lower operational cost and higher value -

 

Efficient & Effective
Self-managed configurable rules -

 

Empower You, the User
Vast & ever-expanding data network -

 

Comprehensive Data Coverage
To more about Sherlock CONTACT US